On and Off-Road
Your favorite on and off-road navigation software from the comfort of your PC or tablet
Earth and Earth Pro from Google
Mobile PC from Garmin
GPS Direct from turboirc
and others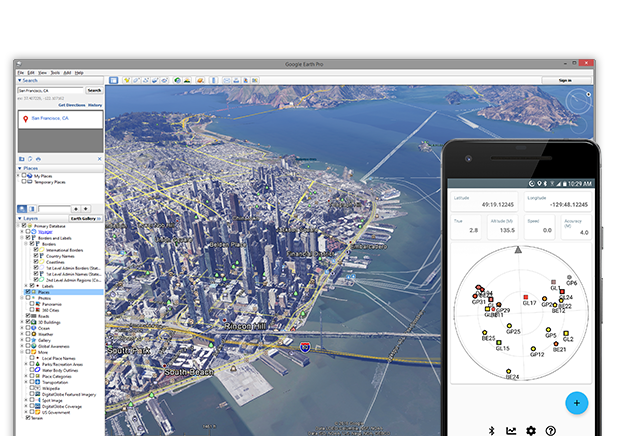 Used with Raspberry Pi Can't fault it. Worked perfectly on first attempt at sending data to a raspberry pi using gpsd to interpret.
Bluetooth to opencpn I use my phone connected with this software to run navigation on my boat. Wonderful job!
Works flawlwssly with ForeFlight!! Stock Android 5.0 on Note 3 connects to iPad Mini IOS 9.0 jailbroken with BTstack. It just works.
Works great on providing location from a Samsung S4 and Note 4 to a Microsoft Surface. The app allows 6 other friends to pair their tablets and share location.
Everything to get you started
*Brand names and trademarks are property of their respective owners. We are not affiliated nor endorsed by any holder mentioned.